---
Hubei Chuda Intelligent Equipment Co., Ltd Launches Lean Production Management
---
Promoting Lean Production and Pursuing Management Excellence
Achievement of Japan Glass Industry Intelligent Equipment Leader
-- Chu Da Electromechanical Starts TPS Lean Production Management Mode
From November 29 to December 1, 2018, in order to eliminate waste, reduce costs, improve quality and output efficiency, and maximize enterprise operation efficiency, Hubei Chuda Intelligent Equipment Co., Ltd. started lean production management.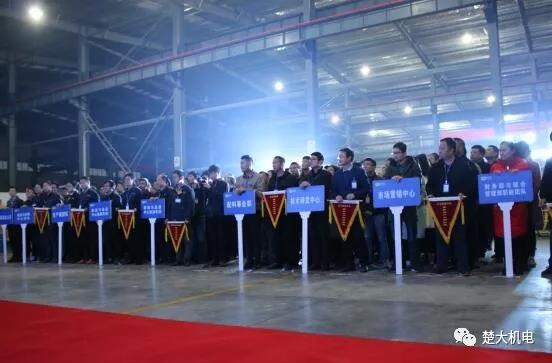 The pursuit of lean challenge limit, to create the spirit of Chu big craftsman, the achievement of Chu big day glass equipment industry lean production leader. On December 1, 2018, the company held a "lean production" project launch ceremony and mobilization meeting.
Deng Jiahui, chairman of the company, made a speech on the introduction of lean production mode and led the senior management team of Chu University to swear: I volunteer to focus on the development strategy of Chu University, devote myself to the reform of lean production, introduce the management mode of lean production, and promote the improvement of lean production; Do not forget your initiative mind, overcome difficulties; Pay attention to practice and pursue excellence; Challenge the limit and strive to achieve the leader in lean production in the equipment industry of Chu Dayu!

The head of TPS lean production project expert group and the Japanese lean expert teacher gave speeches respectively!

Tao Lei, the promotion team and staff representative, spoke on behalf of all the staff, determined to "work hard to implement the job improvement plan, study hard, not afraid of difficulties, work hard, continue to improve, and strive to make Chu University a leader in lean production in the Japanese glass equipment industry!"

All departments (lean production project promotion team) respectively swear: I volunteer to join the lean production innovation of Chu university, implement the instructions of the lean production promotion Committee, respect the guidance of consultants and teachers, and implement the operation improvement plan; To achieve lean from the heart, improve by me; Earnestly study, not afraid of difficulties, work steadfastly and continuously improve; In order to reduce waste, improve efficiency, reduce costs and improve quality, in order to make Chu Da a leader in lean production in Japan's glass equipment industry, we will strive hard!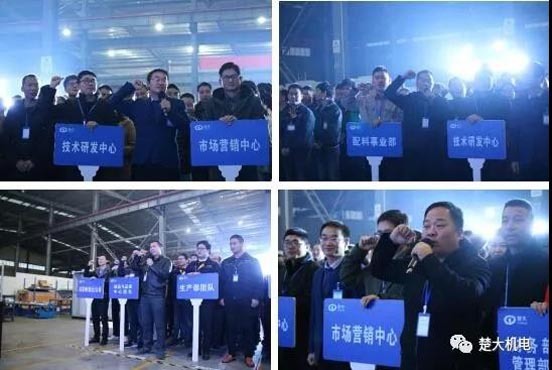 At the launching ceremony and mobilization meeting, "Spark Team" captain Guo Hui and "Trail Blazers" captain Zhang David respectively showed the results of the red card battle.

All Chu Da employees signed the "Lean Production Start-up Oath Signing Card" at the Lean Production Project Launch Ceremony and Mobilization Conference: Promise Our Oath and Conprove Our Oath!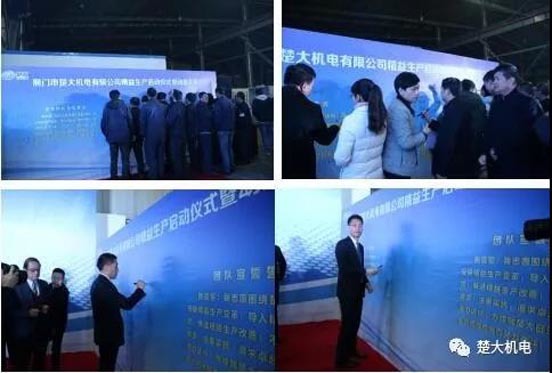 "Lean starts from the heart, improvement starts from me"-Chu Da Electromechanical "Lean Production" project training kicked off.
The lean production expert group and the company's senior management team communicate with Chu University's development strategy and project promotion planning, and conduct on-site research and exchange.

Lean Production Expert Group gives lectures on TPS production methods.

Chu Da Electromechanical Team Leader and above managers, managers of Easton Company and relevant enterprises in Duodao District participated in the training.

One of the red card combat results released by lean production training improvement guidance: "vanguard" captain Xiao Jinzhong and "machine plus united team" captain Yang Hu released red card combat results.


Lean Production Training, Improvement, Guidance, Red Card Combat Results Release II: "Fire Eye Team" Captain He Wen and "Spark Team" Captain Yu Xiaochun Release Red Card Combat Results.


Lean improvement never ends!



WeChat Public Number
Hubei Chuda Intelligent Equipment Co., Ltd.
---
Copyright: Hubei Chuda Intelligent Equipment Co., Ltd. This website has supported IPV4 / IPV6 bidirectional access
SAF Coolest v1.3 设置面板
MPFSX-ZHXV-UQAAE-ZXF
图片ALT信息: Hubei Chuda Intelligent Equipment Co., Ltd.
违禁词: First, best, first-class, leading, unique, king, leader, leader, extreme,
无数据提示
Sorry, the current column has no content for the time being.!
You can view other columns or returnHome Page
SVG图标库
请自行添加图标,用div包起来,并命名使用