---
Hubei chuda intelligent equipment co., ltd. "set sail for the dream of win-win 2019" welcomes the new year's meeting and awards ceremony
---
Jingmen chuda electromechanical co., ltd. "set sail for the dream of win-win 2019" 2019 new year's meeting and award ceremony was held ceremoniously at 17: 00 on January 12 at planet hotel:
Join hands to win-win 2019 dream set sail to welcome the new year host: Jin Xin, Liu Xin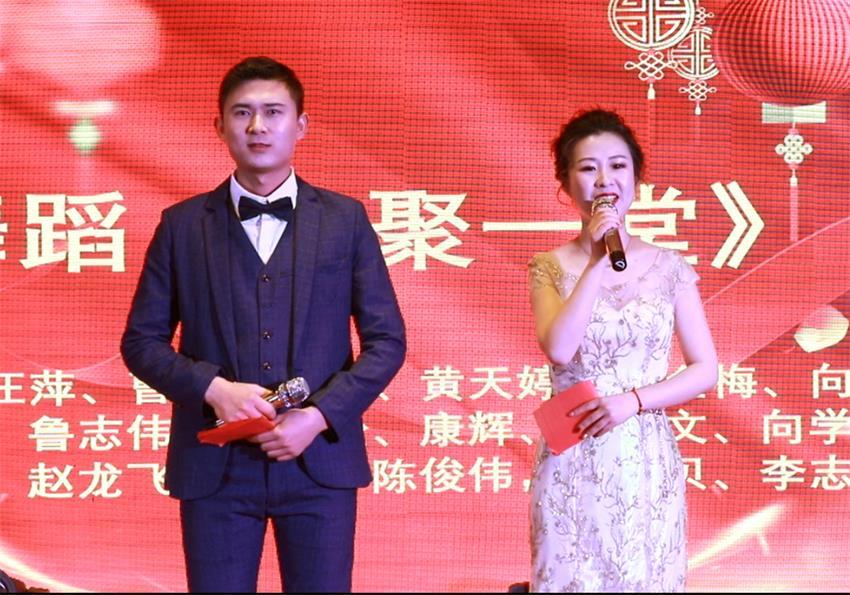 Performers of the opening dance "Gathering Together" for the New Year: Wang Ping, Cao Ling, Xue Jiao, Huang Tianting, Jiang Jinmei, Xiang Ping, Lu Zhiwei, Chen Zhisong,
Kang Hui, Yue Wu, Xue Tao, Zhao Longfei, Guo Hui, Chen Junwei, Xiao Beibei, Li Zhihui.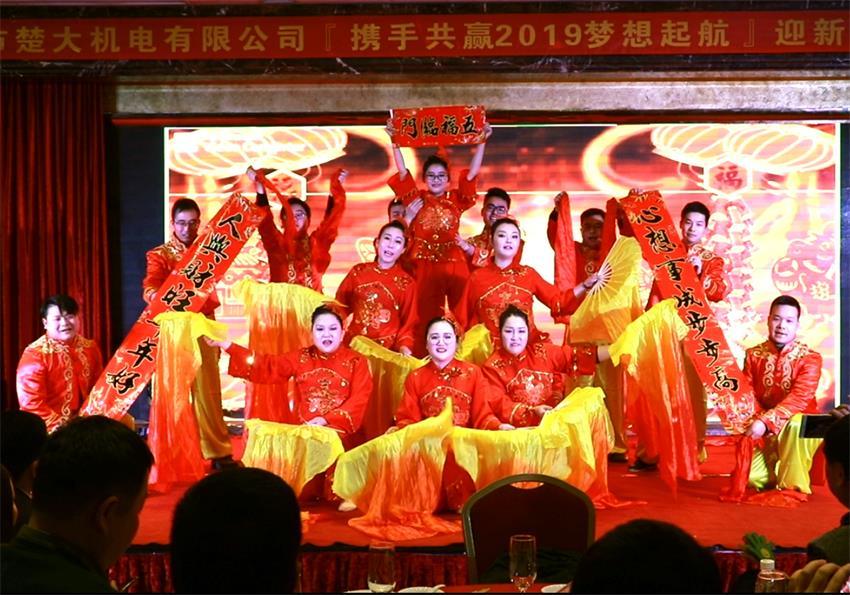 Chairman Deng Jiahui's New Year's Message: Chu University's strategic goal is to be the world's first high-end bottle glass forming equipment and the automatic batching project in China's glass industry.
First, Japan Glass Intelligent Packaging (Robot) First, Global Japan Glass Industry Whole Line System Solution Excellent Provider, Build Global Glass Intelligent Equipment
Well-known brands; ☆ Chu University grows with employees & employees have more sense of gain. ☆ Wish all Chu people a auspicious New Year, smooth career and happiness.
Ankang! I wish Chu Da Hongye Yuantu, Prosperity and prosperity!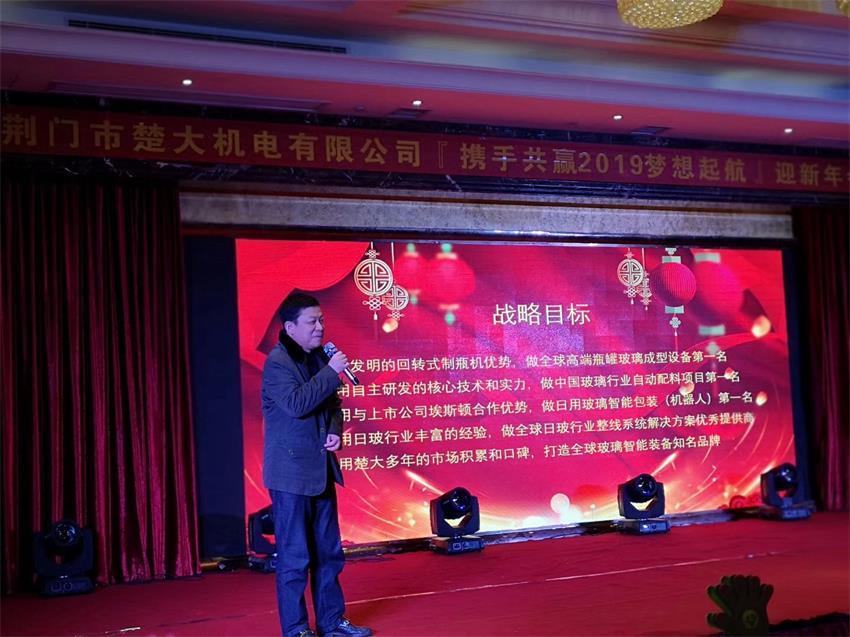 The direction has been clear and the goal has been locked. Let's hold on to our ideals and bravely release the call of our dreams! Team Poetry Recitation "Leader Praises Season 2 →
"Flying Dreams": Reciters: Hu Haiyan, Xiao Jinzhong, Gu Jia, Wang Lingyun, Zhou Xueqian, and Quansheng.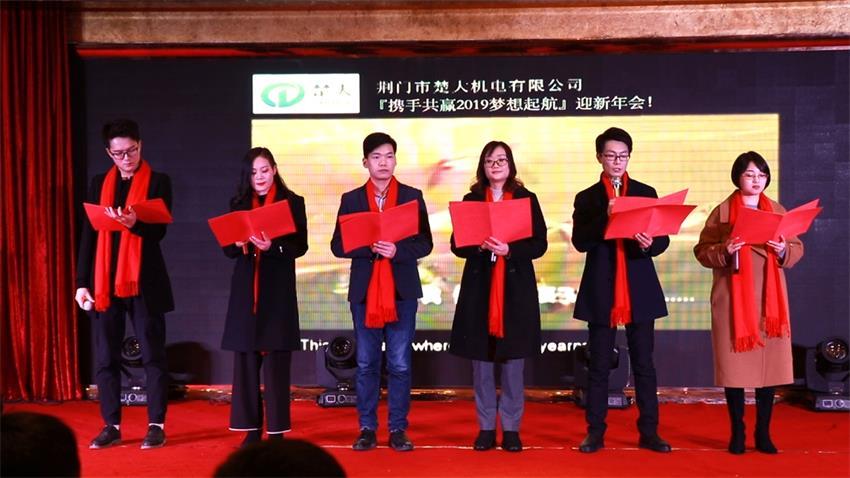 Chu Da Electromechanical 2018 Outstanding Project Award, Outstanding Employees and Top Ten Pioneer Employees: Chairman Deng Jiahui, General Manager and Deputy General Manager Cai
Zhi Xiangxiang presented awards to award-winning projects, outstanding employees and top ten pioneers respectively:
Chu Da Electromechanical's 2018 Outstanding Project: Liu Hu, Project Representative of "Technology Innovation Project Award", Yu Lei, Project Representative of "Design Quality Project Award" and "Tuan"
Team Construction Project Award "project representative Liu Zhe," Institutional Research Project Award "project representative Tan Yang," Service Improvement Project Award "project representative Luo
Rui, "Marketing Excellence Project Award" project representative Lai Lina, "Project Application Award" project representative Wang Ping.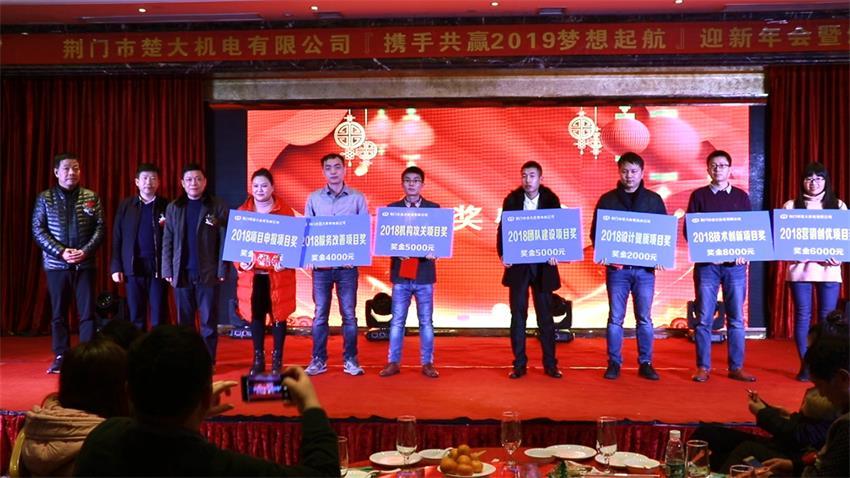 Outstanding employees of Chuda Electromechanical Co., Ltd. who achieved outstanding performance in marketing, technology, production and management in 2018: Chen Yunfeng, Peng Chuansheng, Huang Tianting,
Li Dongjun, Li Degang, Guo Yunfei, Wu Cong, Ma Zhao, Wang Xiaolu, Zhang Yang, Wang Weizhong, Jiang Kang, Zhang Lei, Li Qiao, Zhong Wei, Sun Jun, Zhou
Ping, Wansong Zhang, Tianxi Yuan, Dong Wang, Wen He, Qiang Zhou, Qiang Hu, Lei Sun, Xiaoyan Wang, Jingxiang Tang.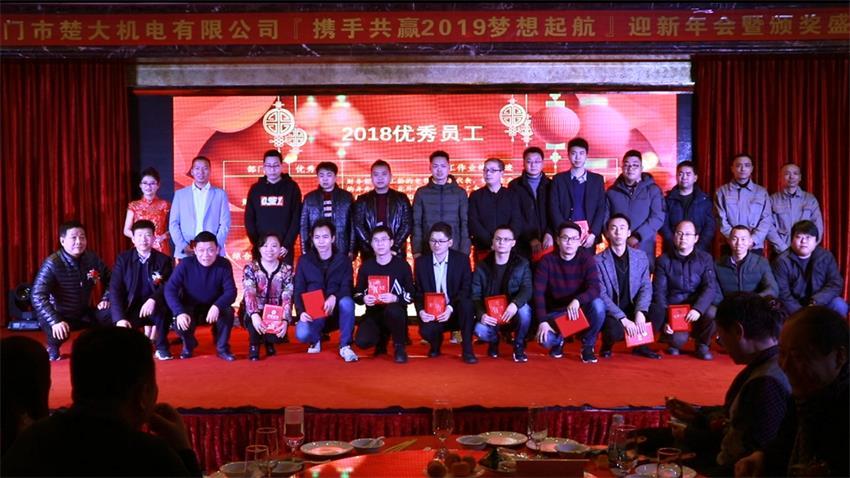 Chu Da Electromechanical Top Ten Pioneer Employees in 2018:
Marketing Pioneer Li Jun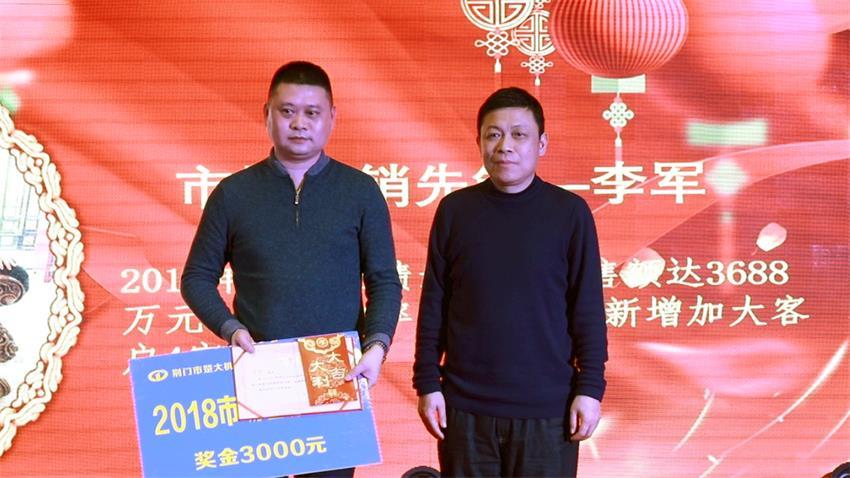 Technology Innovation Pioneer Zhang Guofu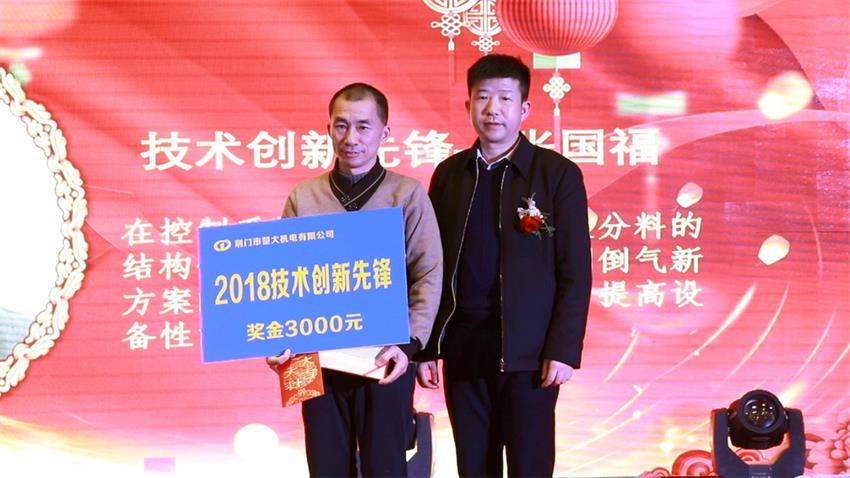 Process Optimization Pioneer Yang Hu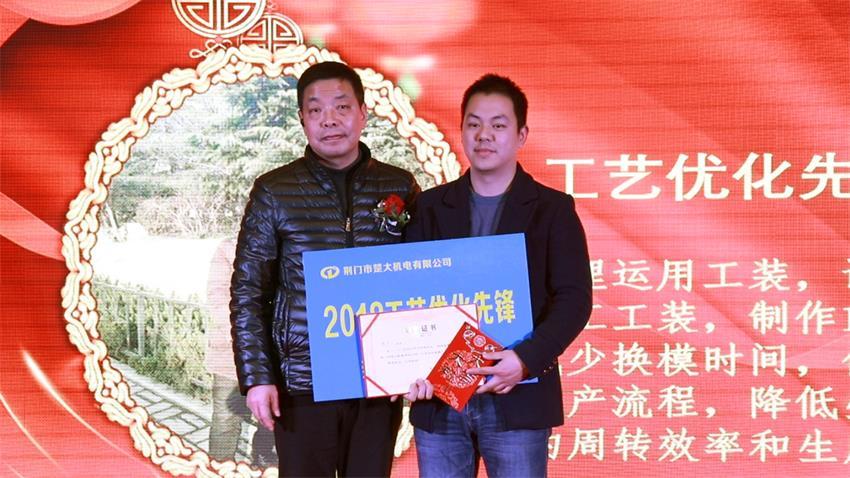 Guo Hui, Pioneer of Production Efficiency and Excellence
Vanguard of skill promotion Liu Jun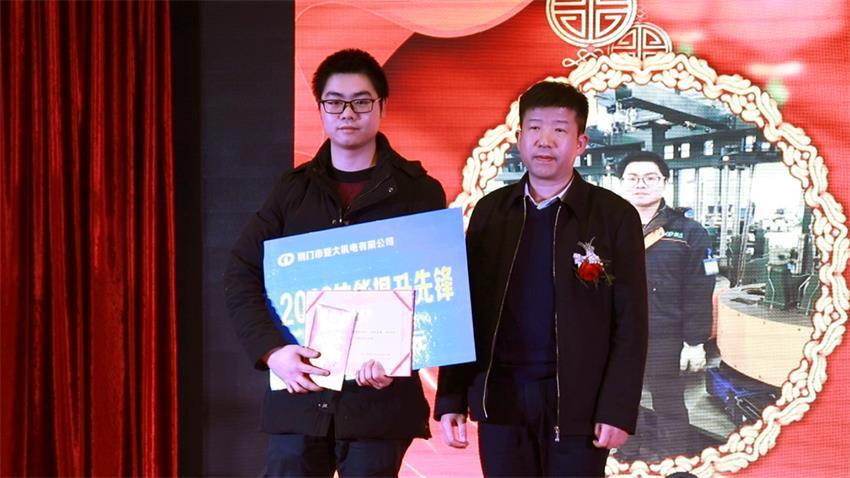 Liu Zhaojun, Pioneer of Quality Improvement (Luo Ruida, After-sales Service Department)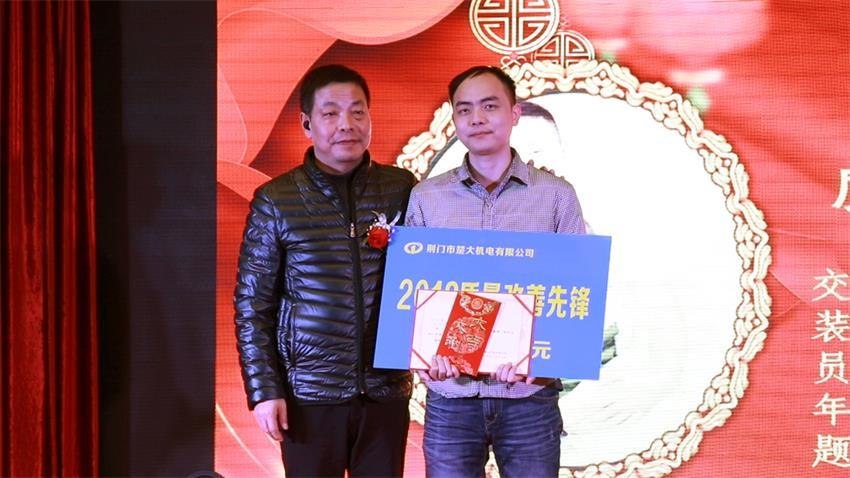 Customer Service Pioneer Li Yong (Li Yingfeng, Manager of After-sales Service Department)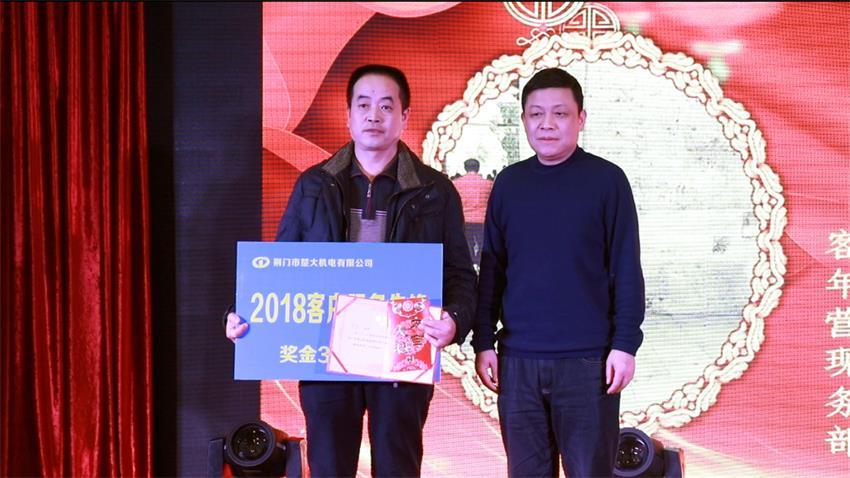 Cost Reduction and Efficiency Enhancement Pioneer Yang Rui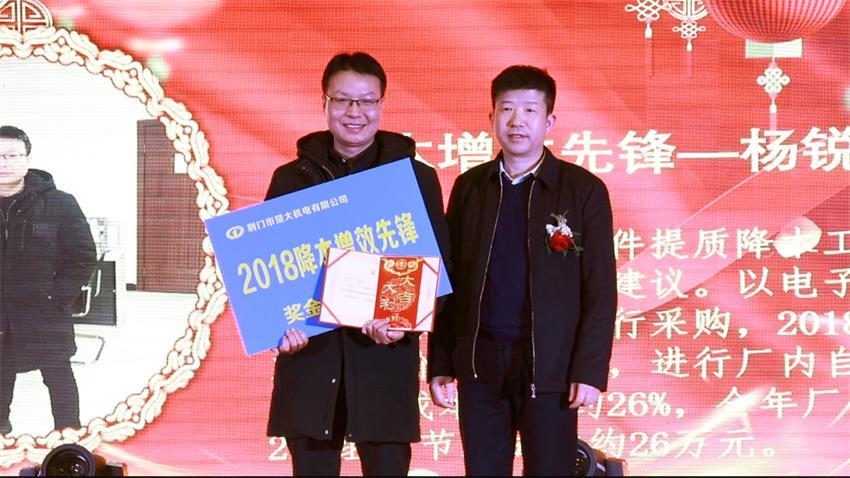 Li Qiang, Pioneer of Information Promotion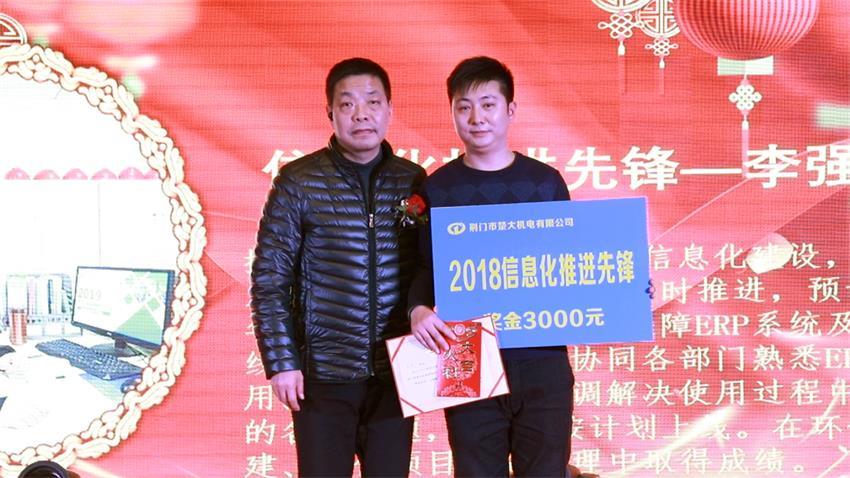 Team Management Pioneer Xiao Jinzhong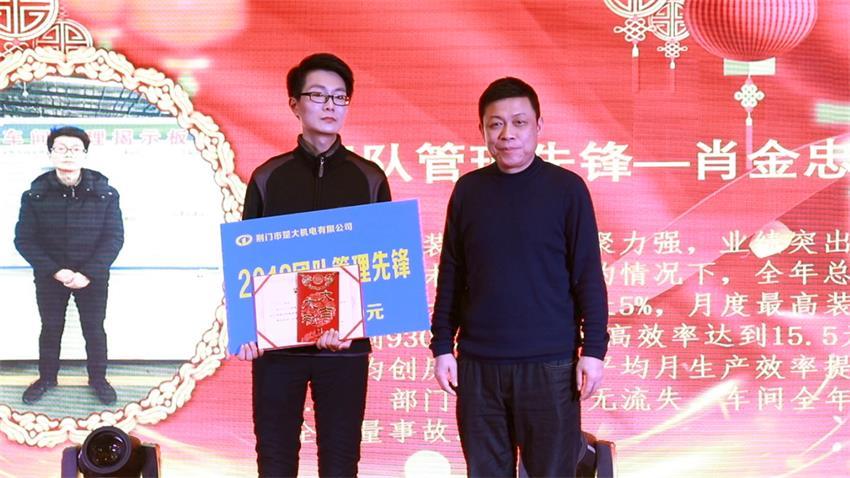 2019 welcome new year member worker talent show:
Dynamic dance beat "shakingorscreaming": performers Jin Xin, Zhou Xueqian, Gu Jia, Xue Jiao, Liu Jiangfei, Quan Sheng, Guo
Hui, Zhao Longfei, Kang Hui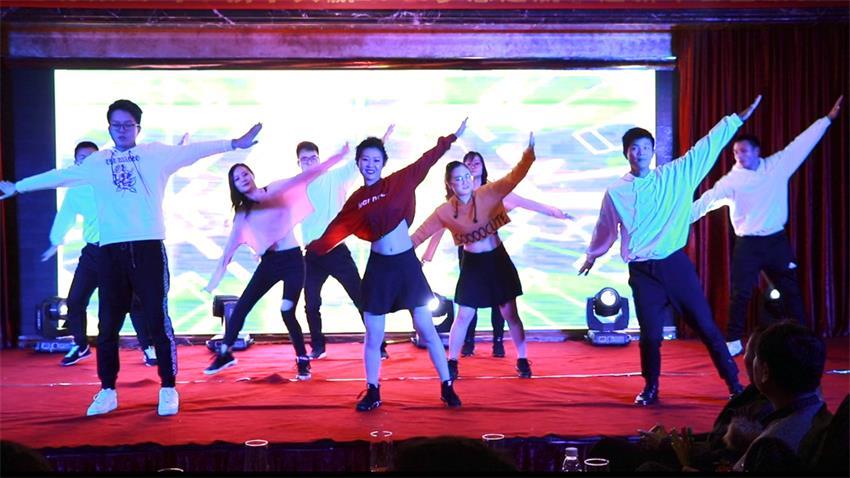 Meihuan Meilun & Charm Full Dance Performance "Shu Embroidery": Performers Jin Xin and Zhou Xueqian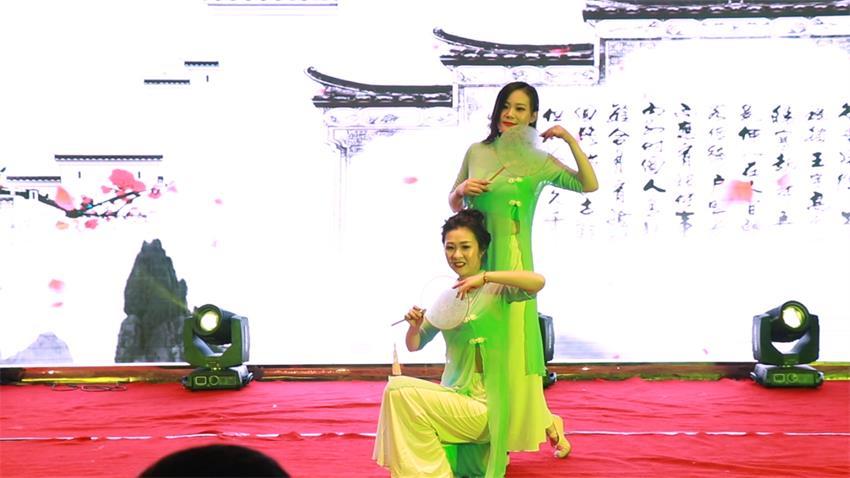 Dance beat "Hold Dance Forest": Performers Gao Xiaosun, Li Dongjun, Li Zhifu, Liu Zhe, Deng Xiao, Yang Wei, Qian Hang, Liu Wei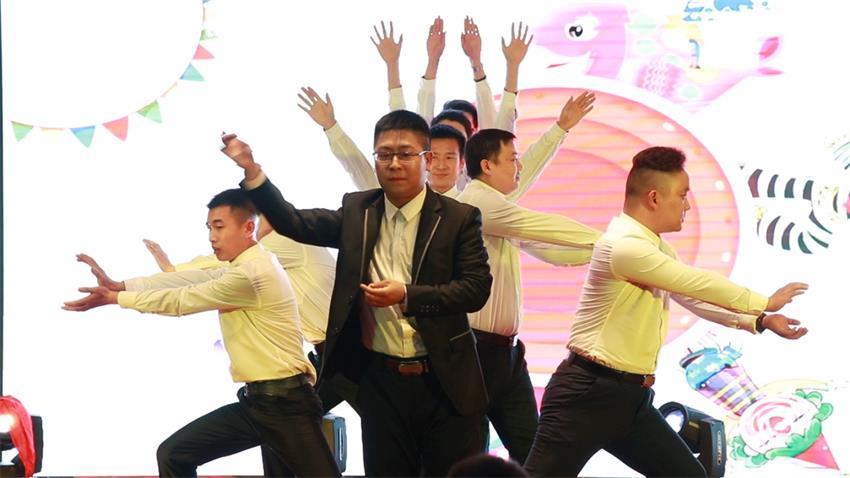 The sketch "Sea Cucumber Fried Noodles" with profound implication: Performers Ma Zhao, Wu Yuewen, Gao Xiaosun, Li Gongtao and Li Dongjun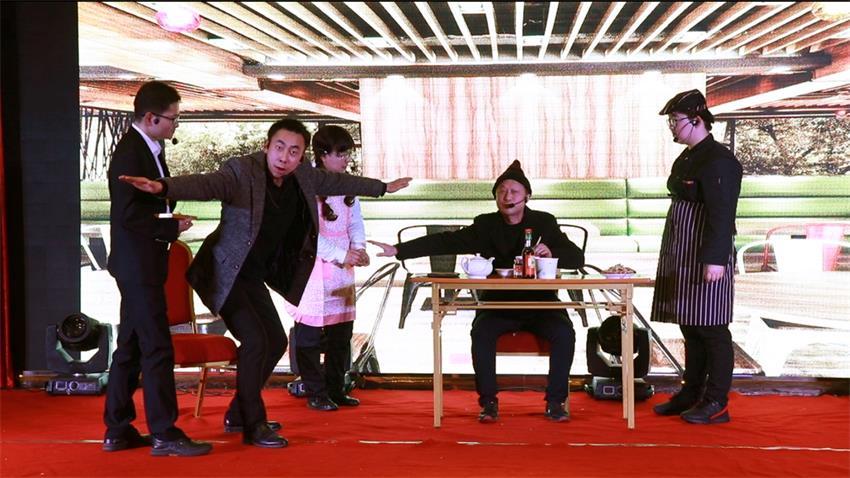 Humorous & Meaningful sketch "Safety Meeting": Performers Huang Xiangyun, Zhang Qing, Zhou Ping and Shi Shanjun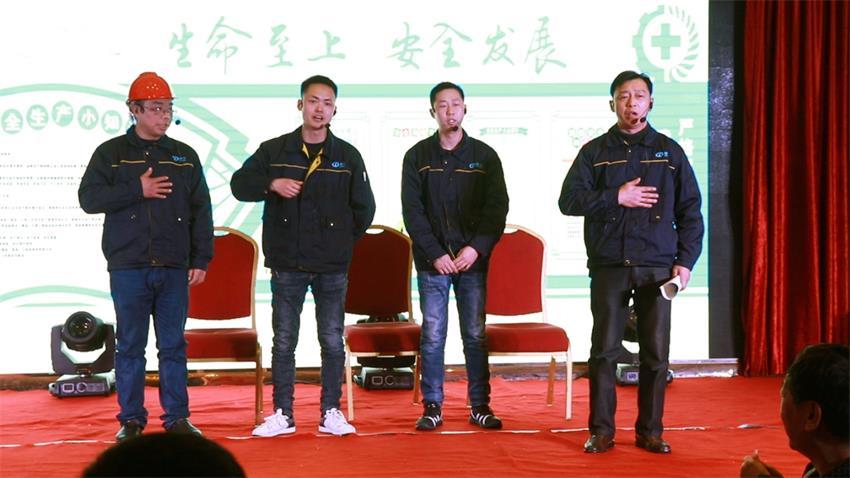 2019 New Year's Lucky Draw for Members: During the employee talent show, the lucky draw for the annual meeting was interspersed, setting off the climax of the annual meeting. The winner of the lucky prize: Cao
Ling, Liu Zhaojun, Li Yuanhua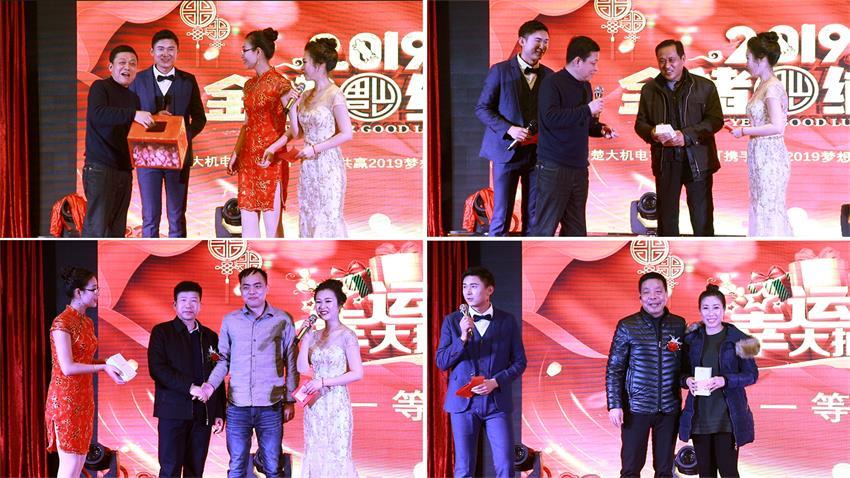 annual staff talent show:
Russian style and Chinese style blend of songs "Baikal Lake", "loyalty to the country": performers Han Xiongju, Xu Kun
Chorus "All the People Row the Big Boat": Singers: Guo Hui, Xiao Beibei, Wang Weizhong, Zhao Longfei and other 50 people; Conductor: Yu Xiaochun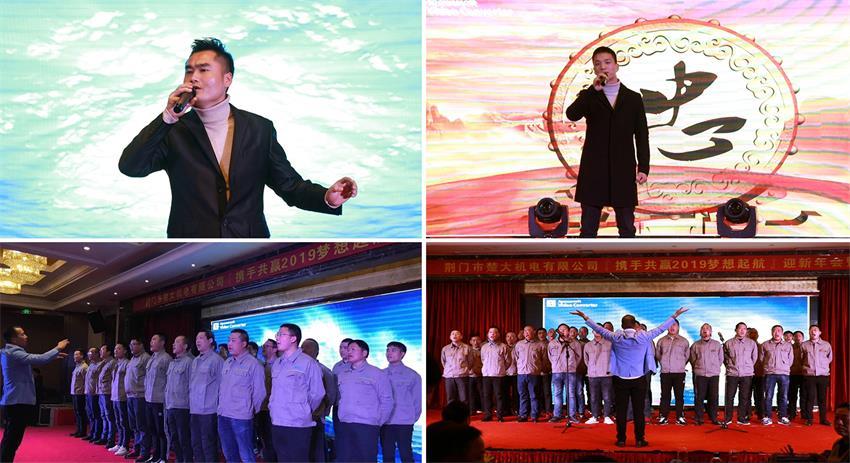 The team that pushed the atmosphere of the annual meeting to a climax sang "Love each other": lead singer: Han Xiongju, Xu Kun, singer: stars.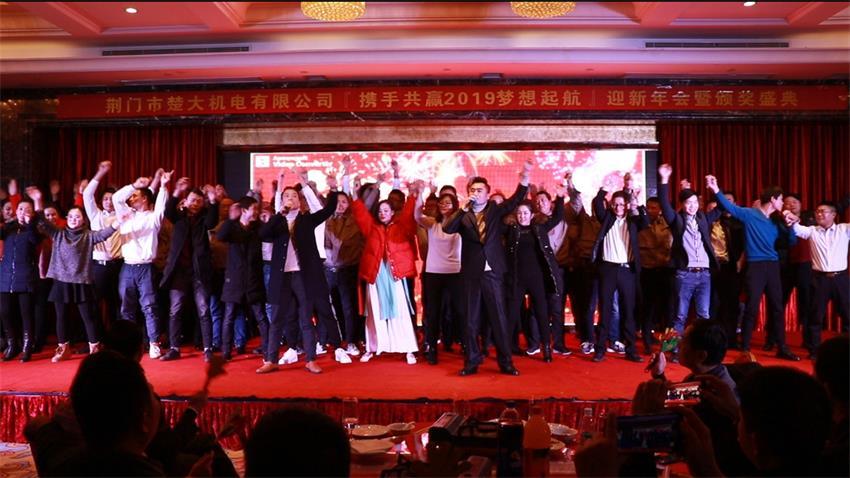 At the end of the 2019 New Year's Eve ceremony, the company's leaders and all the cast and crew took a group photo.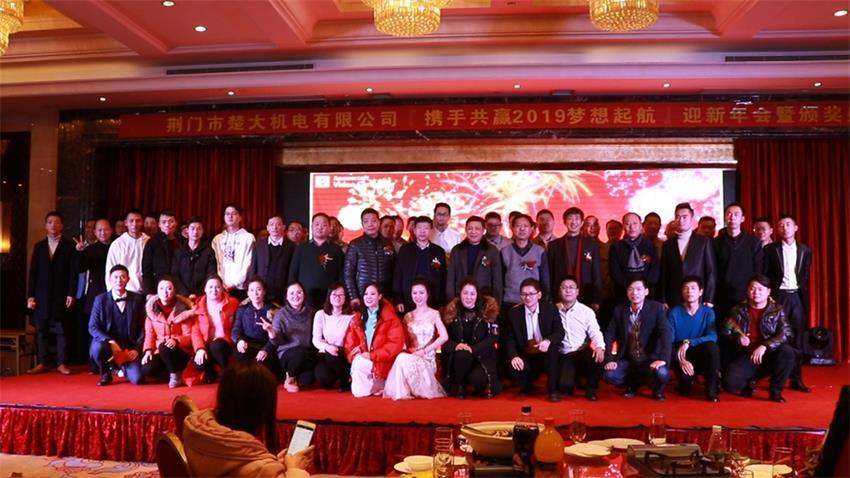 In the second stage of the 2019 New Year's Eve Meeting and Awards Ceremony, all the staff had a collective dinner and raised their glasses to wish Chu a prosperous and promising future. I wish you all the best.
Work spring new year, peerless charm!
Chu Da Electromechanical Operation Management Center Edited and Released
January 18, 2019

WeChat Public Number
Hubei Chuda Intelligent Equipment Co., Ltd.
---
Copyright: Hubei Chuda Intelligent Equipment Co., Ltd. This website has supported IPV4 / IPV6 bidirectional access
SAF Coolest v1.3 设置面板
MPFSX-ZHXV-UQAAE-ZXF
图片ALT信息: Hubei Chuda Intelligent Equipment Co., Ltd.
违禁词: First, best, first-class, leading, unique, king, leader, leader, extreme,
无数据提示
Sorry, the current column has no content for the time being.!
You can view other columns or returnHome Page
SVG图标库
请自行添加图标,用div包起来,并命名使用