---
Chairman Zheng Wuhong of China Glass Association and his party attended the official ignition and commissioning ceremony of the first kiln of Maotai Jingqi Company.
---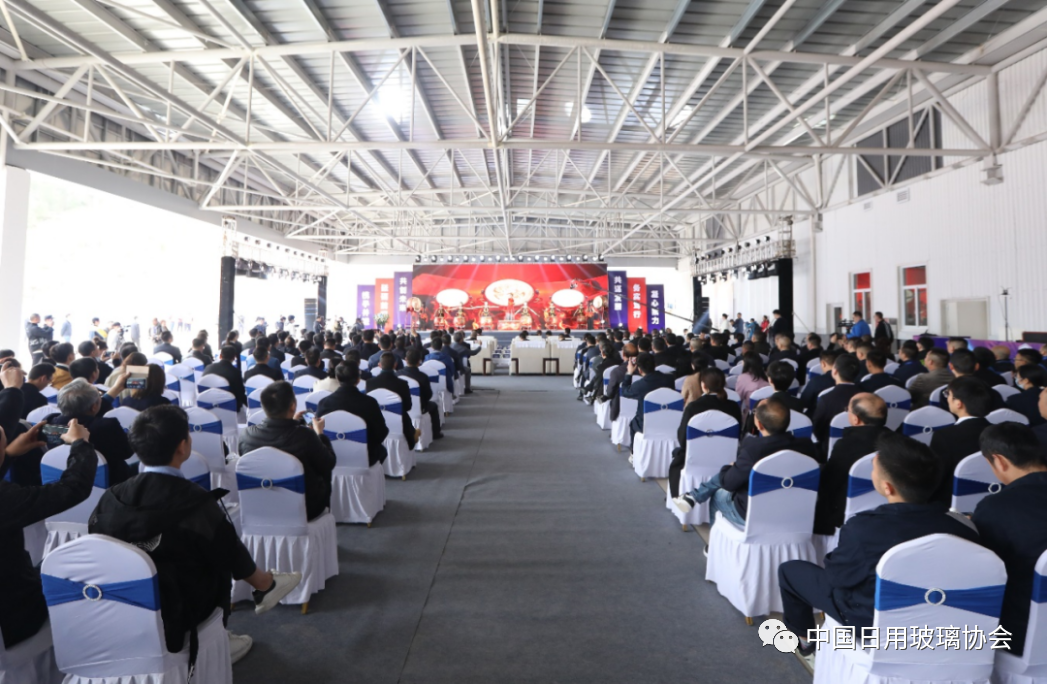 On March 30, the first kiln ignition and Maotai glass bottle recycling launching ceremony of Jingqi Glass products Company, a wholly-owned subsidiary of Maotai Group Technology Development Company, was held in Guiding County, Qiannan Prefecture. Zheng Wuhong, chairman of the China Daily Glass Association, and Zhao Wanbang, vice chairman and secretary-general, were invited to attend the ceremony. Leaders from Qiannan Prefecture and Guiding County, as well as leaders of industry associations, institutes, and related companies were also invited to attend the ceremony.
Chairman Zheng Wuhong delivered a congratulatory speech on behalf of the association at the ceremony. She said: Like all industries across the country, my country's daily glass industry is in a period of transformation and upgrading. With the development of the industry, energy saving, environmental protection, green, and high quality have become glass manufacturing. The inevitable trend of industry development. The daily glass industry is an indispensable traditional livelihood industry for the development of the national economy. Glass packaging containers are recognized as the safest food packaging materials in the world. At the same time, they have their own recycling and do not produce garbage. It is a model of green manufacturing and circular economy. It is believed that Maotai Liquor is equipped with high-quality glass bottles as standard, which will make a positive contribution to continuously satisfying the people's growing better life. It is hoped that Jingqi Company will rely on the advantages of Maotai Group, fully implement the new development concept, adhere to quality first, green production and scientific and technological innovation, provide high-quality products for Maotai Group and its customers, and form a sustainable high-quality development system and mechanism.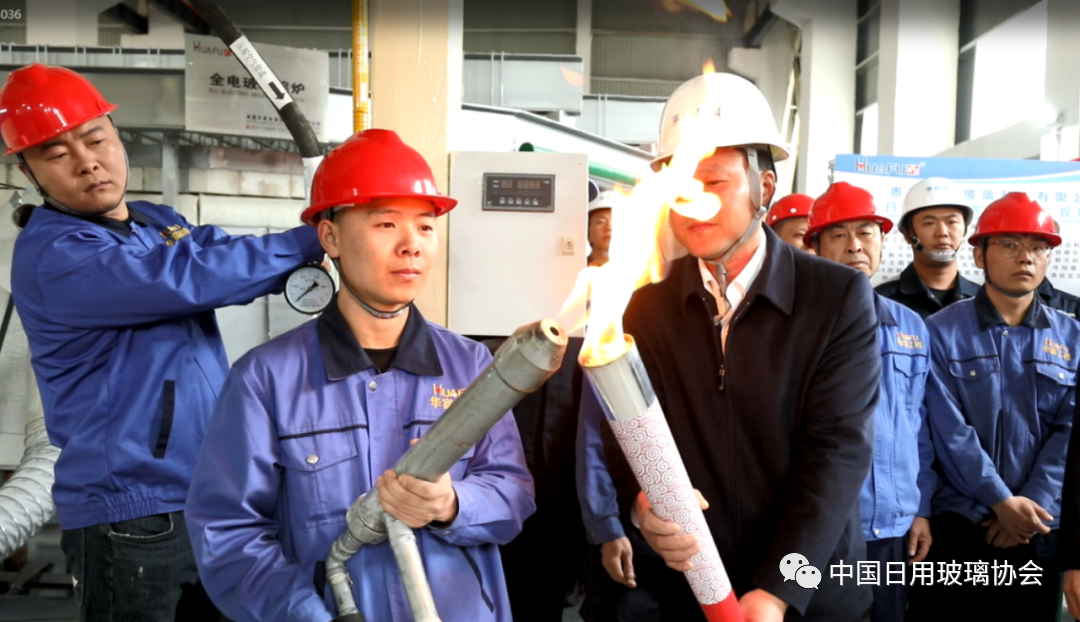 At about 11: 00 a.m., with the report of "jingqi company's first kiln is ready for ignition and requests for ignition" coming from the intercom, ding xiongjun, secretary of the party Committee and chairman of maotai group, announced the ignition at the issuing desk. the leaders and guests attending the event jointly touched the screen to start, and jingqi company's first production plant kiln was ignited and officially put into operation.
At the ceremony, Li Jingren, deputy secretary of the party committee and general manager of Maotai Group, signed a school-enterprise strategic cooperation framework agreement with Shaanxi University of Science and Technology on behalf of Maotai Group. The two sides will give full play to their respective advantages in personnel training, take industry demand as the guidance, technology research and development as the attraction, and long-term development as the goal, train professional talents, enhance the vitality and innovation of enterprise technical talents, and achieve win-win cooperation between schools and enterprises.
At the ceremony, the launching ceremony of Maotai glass bottle recycling was also held. Under the joint witness of He Yong, vice president of the new retail group co., ltd. and representatives of Maotai liquor dealers, the Maotai glass bottle recycling project was officially launched.
After the ceremony, the leading guests and their party visited the No.2 production plant of Jingqi Company and checked the operation preparation of the production line on site.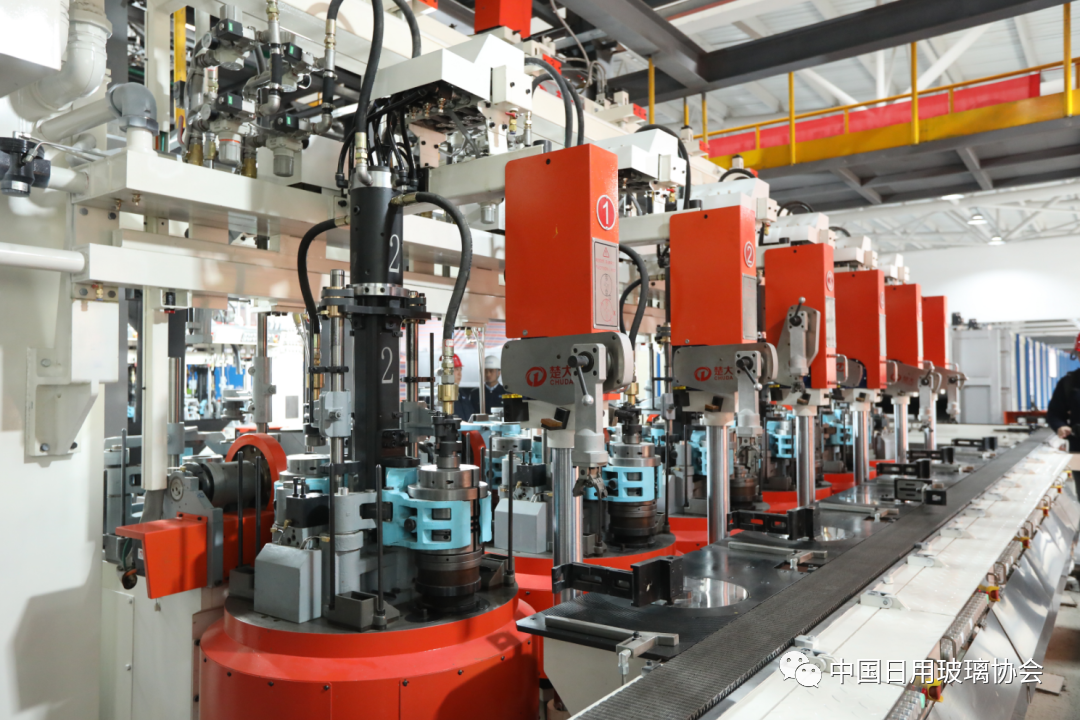 Established in December 2020, Maotai Group Jingqi Glass Products Company belongs to the third-level subsidiary of Maotai Group and belongs to Maotai Group Technology Development Company. It is located in Changming Economic Development Zone, Guiding County, Qiannan Prefecture. It is planned to set up 6 60-ton milky white glass electric kilns and 3 60-ton high-white glass electric kilns, which mainly produce all kinds of medium and high-end glass bottles.
Maotai glass bottle recycling project adopts the current domestic mature and advanced dry, light color sorting broken glass processing production line, single-line broken glass processing capacity of 20 tons/hour.
The relevant person in charge of jingqi company of maotai group said: embarking on a new journey, jingqi company will strictly implement the major decisions and arrangements of the party Committee of maotai group, focus on the' five setting' target requirements, promote the production and operation of glass products to achieve high-quality development, and contribute jingqi's strength to creating a beautiful image and opening up a beautiful life.

Source: China Daily Glass Association

WeChat Public Number
Hubei Chuda Intelligent Equipment Co., Ltd.
---
Copyright: Hubei Chuda Intelligent Equipment Co., Ltd. This website has supported IPV4 / IPV6 bidirectional access
SAF Coolest v1.3 设置面板
MPFSX-ZHXV-UQAAE-ZXF
图片ALT信息: Hubei Chuda Intelligent Equipment Co., Ltd.
违禁词: First, best, first-class, leading, unique, king, leader, leader, extreme,
无数据提示
Sorry, the current column has no content for the time being.!
You can view other columns or returnHome Page
SVG图标库
请自行添加图标,用div包起来,并命名使用